UNIVERSITY OF AKWA IBOM STATE (AKSU), NIGERIA.
University of Akwa Ibom State (AKSU) is located in Akwa Ibom at Mkpat Enin in Mkpat Enin local Government area, Akwa Ibom state, Nigeria.
However gaining admission into the above school he/ she must have sat for west African Examination council (WAEC) and obtained at least five (5) credit including English Language and other four subjects. The applicant must obtain (JAMB) Joint Admission Matriculation Board and not less than 180 and above.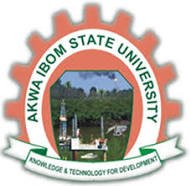 REQUIREMENT FOR ADMISSION
Although this are the requirement to be obtained before gaining admission in to the school;
He or she must link his or her email to JAMB and by the approved CBT center and also, he or she must have medical fitness obtained from the government approved hospital with stamp and signature.
He or she must have certificate of origin from the applicant local government council, with signature.
However the above requirement must be submitted online to the school website or platform for (ICT) to carry out on the admission procedure.
The applicant must choose the school as his or her first choice as follows:
Akwa Ibom state University first choice and he or she can also choose the school as first and second choice there's nothing wrong with that.
The applicant is permitted to check his or her Email always for information update from JAMB and from the school. When the admission is in process he or she will see dropout link on his or her email platform. So in this, the applicant are told to exercise patient, while the ICT are processing the admission.
STANDARD OF GAINING ADMISSION INTO (AKSU) AKWA IBOM STATE UNIVERSITY OF NIGERIA
to stand a chance especially those with high study of Medicine & Surgery , Laws Engineering, Philosophy, Sociology. Must have very high score in Joint Admission Matriculation Board (JAMB) from 242 to 290 and above..
HOWEVER THE NEXT STEP IS ACADEMIC DETAILS.
School either undergraduate or whatever, the applicant must select his or her field of study applied during Joint Admission Matriculation Board (JAMB).
Applicant must select his or her department of study, example; if you study Chemistry Education, your department will be education science and your programme will be Chemistry Education or any subject course.
The applicant must have class group and applicant must have the following report in his or her medical report paper, standard with Blood Group.
The certificate must be certify by that same doctor that the above report is not scam or followed with doctor signatory.
Note: The default colours of every print out must be colour not black and white.
In conclusion, student are to read the outline on how to gain admission into University of Akwa Ibom State.
HOW TO CHECK AKSU ADMISSION LIST 2021/2022
Akwa Ibom State University located in Mkpat Enin Local Government Area, Akwa Ibom State, Nigeria. However the following is how to check (Aksu) Admission list. First and foremost the applicant must applied as student through the above school. The applicant must have all the school necessary requirement obtained by (JAMB) during online registration. The applicant must have his or her (JAMB) password.
These are the step as follows: visit the school website e.g www-Aksu.com or visit JAMB admission status select the dropout menu or dialogue box in your Jamb detail obtained during (Jamb) registration.
Requirement for Putme aksu
AKSU PUTME screening exercise requirement demands the following document from the applicant admitted from the school;
The applicants are adviced to come to the screening hall with the following document:
The Original PUTME print out and photocopy
Certificate of Origin – photocopy
Medical Fitness – photocopy
WAEC and NECO certificate – photocopy
JAMB print out
IN CONCLUSION:
The above requirement for PUTME in Akwa Ibom State University (AKSU) involves student s that applied for the admission during the procession. So applicants are asked to bring the above requirement for proper screening.