NIGERIAN NAVY MILITARY SCHOOL 2023/2024 ADMISSIONS.
NMS opens admission for suitably qualified candiates to apply. The application period usually opens between middle of February to end of May in 2023 (subject to review). NMS trains male Nigerian Boys only. Admission of Boys into the School is strictly for JSS1 ONLY
Admission forms into JSS1 in all Nigerian Navy Military School Ikot Ntuen for the 2023 /2024 academic session are now on sale. Walk into any of our designated outlets and ask to buy a NNMS Admission Portal scratch card. Pay the fee of ₦1,500 and you will be issued with a card. Gently scratch out the grey patch of the card to reveal your Serial number and your Personal Identification Number (PIN). Find below available scratch card sales outlets: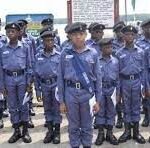 1

NNSS

OJO

2

NNSS ABK

3

NNSS PH

4

NNSS CALABAR

5

NNSS OGBOMOSO

6

NNSS IMERI

7

NNSS OKURA

8

NNMS IKOT NTUEN

9

NAVAL UNIT ABUJA

10

NNS BEECROFT

11

NNFLC OWERRINTA

12

DNED
Please note that:
Admission into NNMS is open to all  Nigerians who fulfil the given entry requirements. It is NOT restricted to only children of Military Personnel.
NNMS does NOT accept students on transfer from other schools. All candidtes must enroll at JSS 1 and then work hard and diligently to complete their education and training up to SS 3.